Petersburg is beautiful at any time of the year!
Here you will find some reasons and advices why it is worth visiting this city in the fall.
Walk in the parks and gardens
Of course, the focus in the autumn is that nature, just remembering of a variety of colors. Where else people should go to find a magical beauty if not to city parks and gardens, which are bathed in gold and purplish!
Be sure to visit the famous places, but do not forget to look into the secret gardens and squares of the Northern capital, where there is a special atmosphere of comfort and privacy reigns.
Sightseeing comfortably
As the tourist season in the city on the Neva comes to an end, crowds of tourists will no longer gather at many attractions. In good weather, you can see the architecture of St. Petersburg, the views of which are especially beautiful among the colorful foliage of trees.
And if it rains, we're going to get acquainted with interesting expositions of museums and galleries, not being afraid of lines and fuss.
Get to know the city better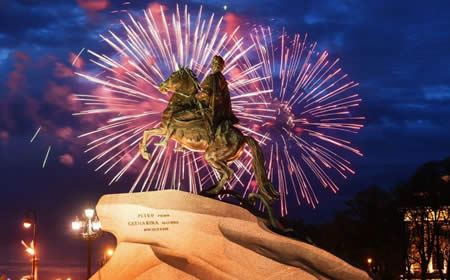 Get into the atmosphere of Petersburg, its streets, houses. To get acquainted with the city itself and people, you may slowly walk along the embankments, alleys, avenues and small streets, watching what is happening around.
It is said that this is how you can get to know Peter better and establish a special connection with him.
Save money
With the onset of autumn, not only leaves fall, but also prices: for flights, rental apartments and hotel accommodations.
So if you really want to St. Petersburg, but you are limited in finances, autumn is a great time to see the Northern capital and at the same time save money.
Discover the new theater season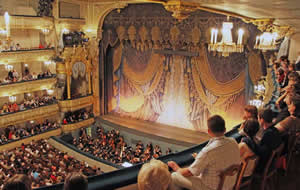 If you have a special passion for the theater, then you definitely need to go to the theater! A new season opens in St. Petersburg, and the scenes explode in premieres.
Art connoisseurs may be interested in the article "Opera performances of St. Petersburg, which are worth a visit."
Taste the autumn menu in restaurants
It's a sin to complain about restaurants and cafes in St. Petersburg, and almost all of them have prepared a new autumn menu for their visitors.
It's great to sit comfortably after a long walk, warming up with mulled wine or coffee with a delicious dessert.
Attend a festival or concert
The city of Saint Petersburg has been for many years the most in demand tourist destination of global scale.
The golden time is rich not only in theatrical performances, but also in grandiose performances of world famous performers, as well as vibrant and driving festivals for every taste!
Many international students studying abroad in St Petersburg find the city as an unforgettable place for travel in their life. Also the students who have been learning Russian language at Educa School say they are happy to have choosen St Petersburg among other cities in Russia.